PRINCE DE GALLES LAUNCHES
CÉDRIC MAUPOINT, HEAD SOMMELIER AND DIRECTOR OF THE MICHELIN-STARRED RESTAURANT LA SCÈNE AT THE PRINCE DE GALLES HOTEL, REVEALS THE IMMENSE WEALTH OF ONE OF PARIS'S FINEST WINE CELLARS.
One month, one wine-grower. Such is the challenge began by Cédric Maupoint in April. In coordination with the chef Stéphanie Le Quellec, Maupoint is organising evening tasting events to highlight fine dining at La Scène, featuring a wonderful selection of wine regions, chosen from his own experience and those which sparked his passion.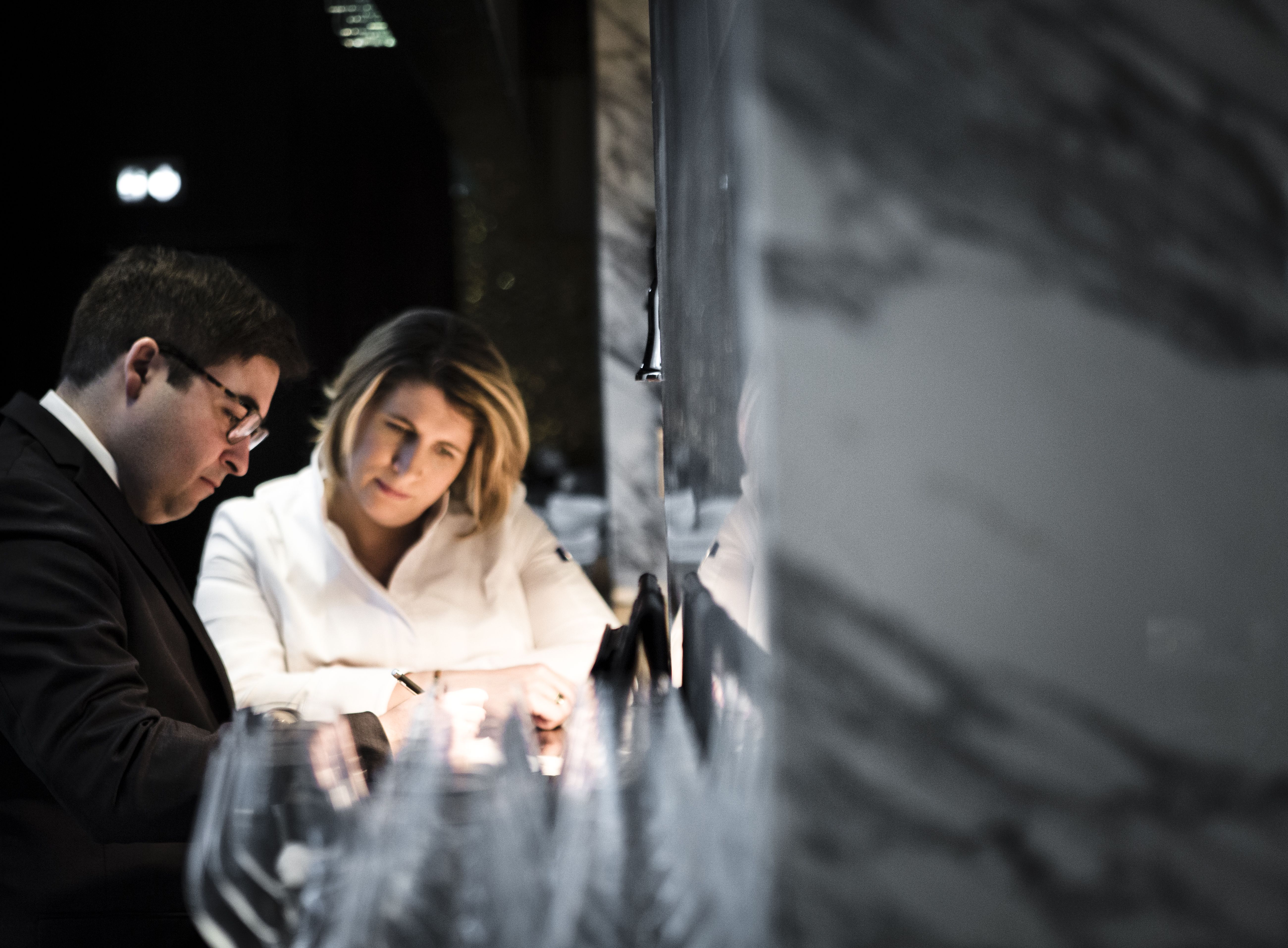 LE VIN DU PRINCE: AN INVITATION TO DISCOVER AND SHARE AN EXPERIENCE
Located at 33 Avenue George V, just a stone's throw from the Champs Elysées, La Scène is a real pleasure to experience. With the launch of Le Vin du Prince evening events, a new format for fine dining and wine-tasting, La Scène is dusting off some of the great classics and exceptional wines from a prestigious wine cellar, and offering a tailored fine-dining experience in four courses, and inspired by a selection of hand-picked vineyards. In keeping with the spirit of sharing and discovery, whether involving a simple introduction to wine, or appealing to a more sophisticated palate, Le Vin du Prince evening dining is a genuine invitation to savour an olfactory and gustatory experience. From Spain to California, to the Champagne region of France, the evening events are an opportunity to enjoy some exceptional wines from a wide range of vintages, paired with dishes created by the chef Stéphanie Le Quellec and inspired by the wine selection curated by head sommelier and restaurant director Cédric Maupoint.
CEDRIC MAUPOINT: HEAD SOMMELIER AND RESTAURANT DIRECTOR OF LA SCÈNE
Cédric Maupoint is head sommelier and director of La Scène, the Prince de Galles Hotel's Michelin-starred restaurant. The 37-year-old represents a new generation of maître d'hôtels looking to renew fine dining. The Normandy native spent his childhood and adolescence in Brittany and studied at the École Hôtelière de Dinard. He made a name for himself and gained a reputation at some of the most refined establishments—at La Poularde in Montrond-les-Bains, he came to know a young Enrico Bernardo and Eric Beaumard, and later Roellinger in Cancale, L'Hermitage in La Baule, Enoteca Pinchiorri in Florence, and finally Le Cinq at the George V Hotel, the Shangri-La and La Réserve in Paris. A maître d'hôtel with a wealth of experience, evident in his grace and tact, Maupoint is also one of the best sommeliers open to the many facets of vineyards today: "I'm an advocate of wine-growers and local wines—French wines, but also those from Italy, Spain, Germany and Australia".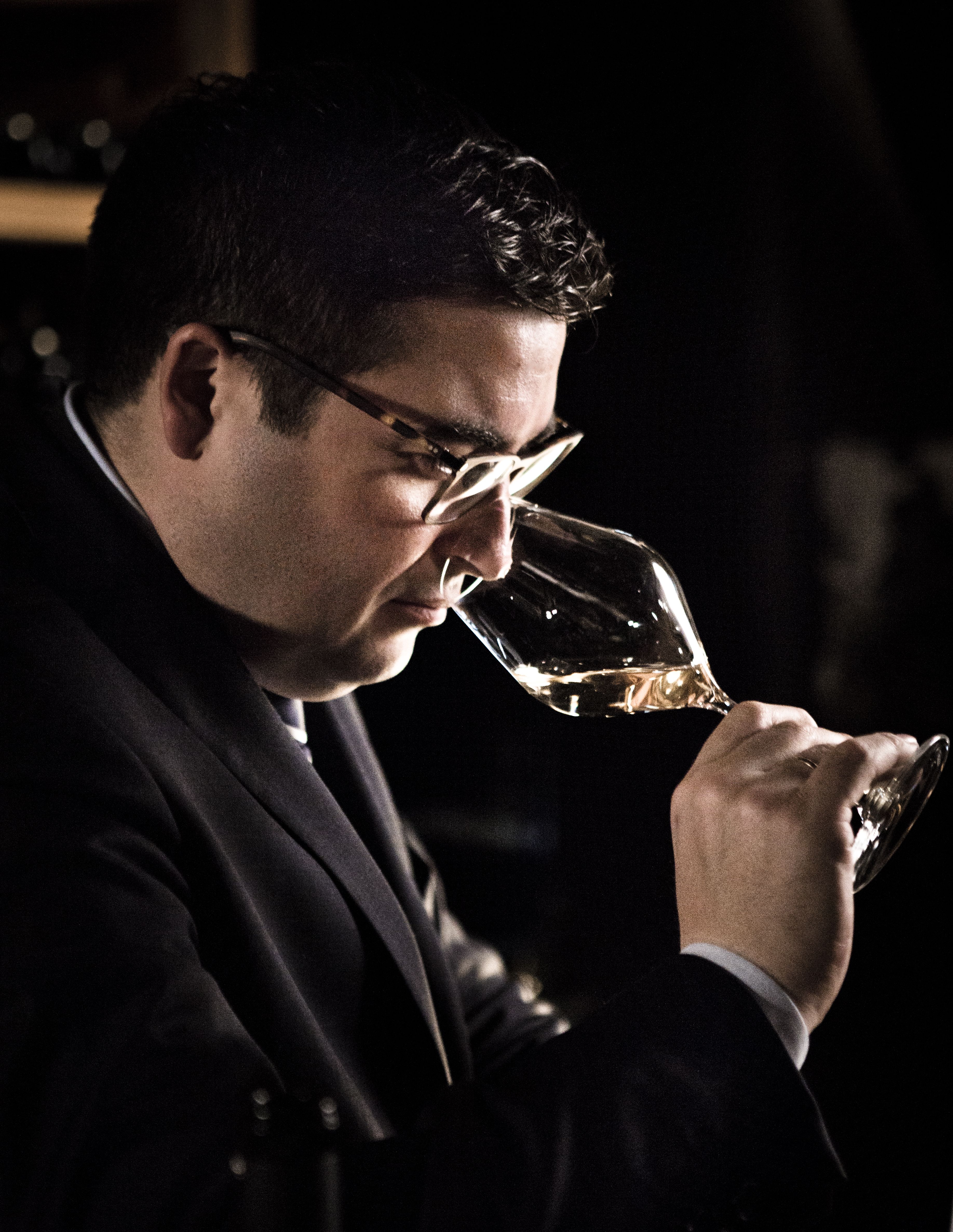 THE PRINCE DE GALLES WINE CELLAR
The Paris luxury hotel Prince de Galles boasts an exceptional wine cellar ten metres underground, which holds a large part of the history of the world's wines, soil and heritage. There are nearly 23,000 bottles with names that show promise of the joys to come. The bottles are categorised here, in a place that fills visitors with an intoxicating sense of pleasure at every glance. The lights are soft and there's a woody scent. Thousands of prestigious wines are calmly laid out on wine racks. An imposing but welcoming table sits in the middle of the room. This hidden treasure is indisputably one of Paris's best wine cellars, permeated by a heady atmosphere. On the menu, the Vega Sicilia Vertical, a selection of renowned Burgundy vineyards, such as Romanée-Conti, Domaine Tollot-Beaut and Geantet-Pansiot in addition to a large selection of Bordeaux wines. This 'holy grail' of wine cellars is closed to the public, but open to the privileged few... by invitation only.
Information & reservation :
call us at +33 (0)1 53 23 78 50
or book online