Lunch

Monday to Friday, from 12.30pm to 2.00pm

Dinner

Monday to Saturday, from 7.30pm to 10.00pm

Sunday Brunch, at La Scène restaurant, Les Heures bar or Le Patio

from 12pm to 3pm
HOME TO ONE MICHELIN STAR RESTAURANT
A culinary recital of exceptional products. Stéphanie Le Quellec, one of the most promising talents in the French culinary world, proposes in the gastronomic restaurant La Scène, an authentic and generous cuisine that favours fine tastes and exceptional products.
Special Offers
Chef Stéphanie Le Quellec has imagined a menu on Perfect Unions theme for this enchanting evening at La Scène restaurant. Learn More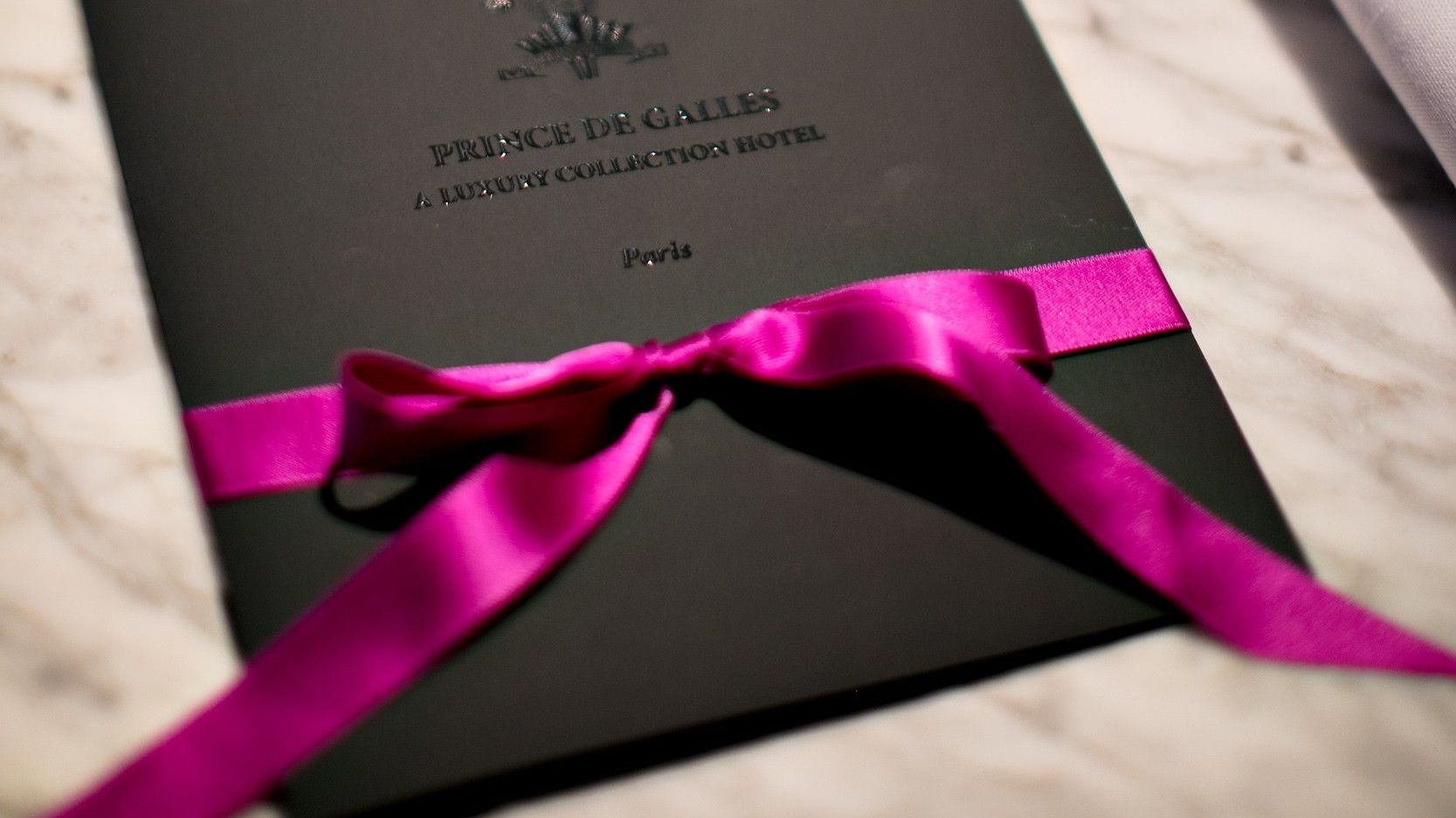 SAINT VALENTIN, L'UNION PARFAITE
For an exceptional and unique gustatory experience, each course of this romantic dinner is composed by two products that perfectly fit.

Menu price: €285 per person, beverages not included. Available on February 14 2017 as off 7.30pm.
Reservations by telephone at 01 53 23 78 50 or by email at lascene@luxurycollection.com.
Discover our menu
Menu price: €285 per person, beverages not included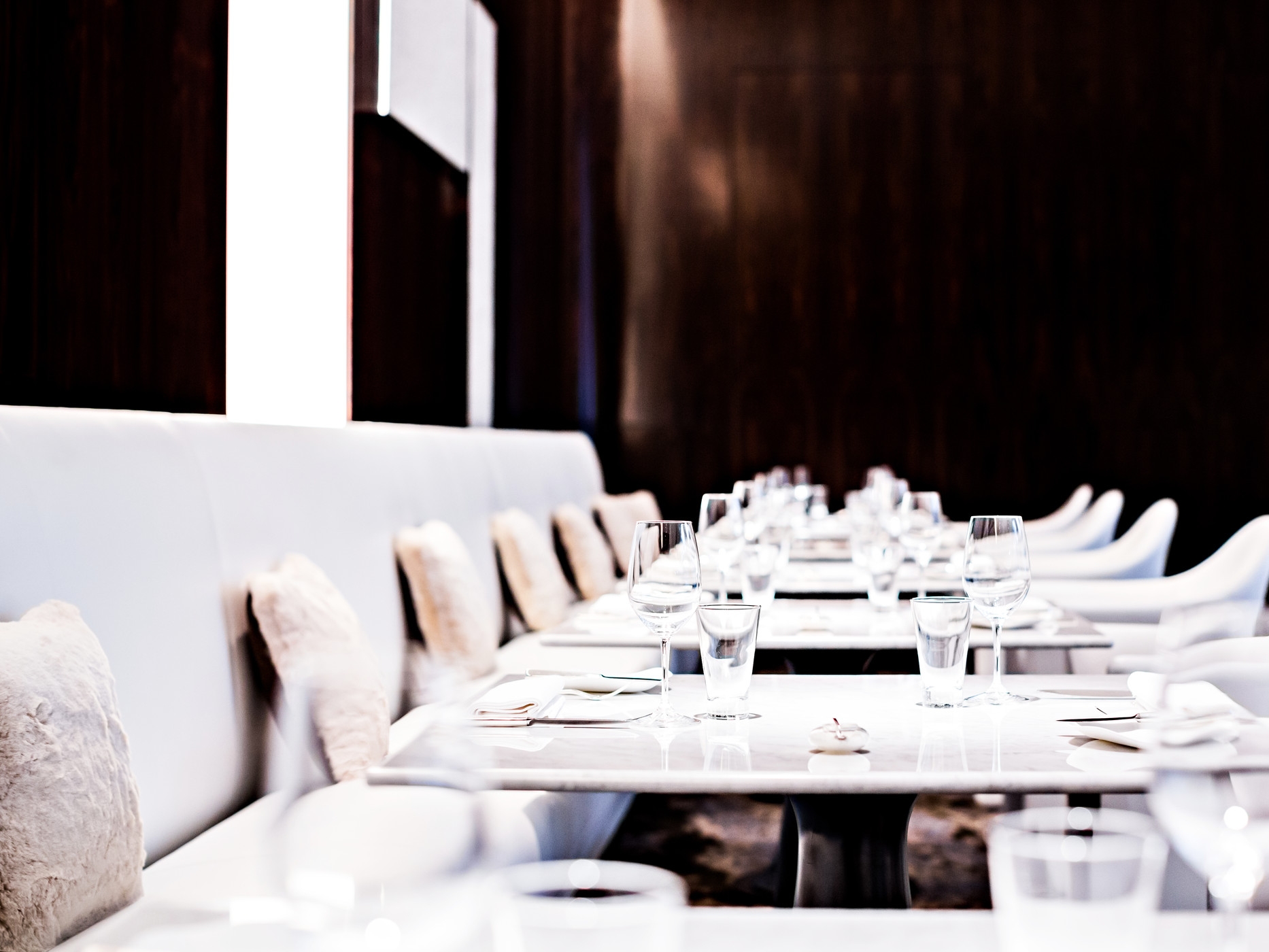 The market and the mood of the day in the spontaneous expression of an intuitive kitchen, from €50 per person Learn More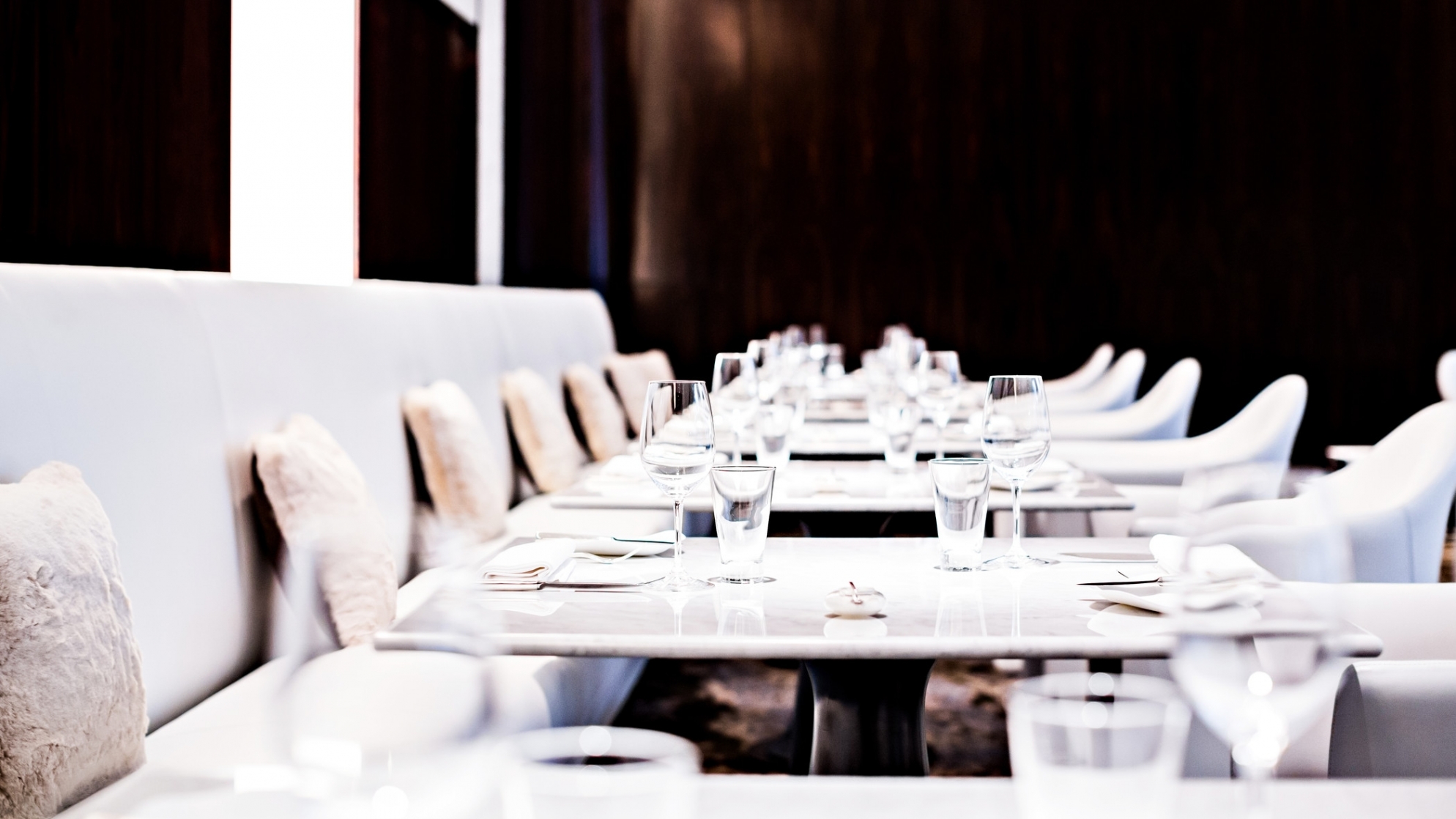 "Improvisation" Lunch in two or three Acts
The market and the mood of the day in the spontaneous expression of an intuitive kitchen

IN TWO ACTS, €50 per person
Appetizer and main course or main course and dessert

IN THREE ACTS, € 65 per person
Appetizer, main course and dessert
- In two acts €50 per person: appetizer and main course or main course and dessert - In three acts, €60 per person: appetizer, main course and dessert
SPG Members take advantage of 10% off, plus earn Starpoints Learn More
Spend a memorable evening, combining a 6 course dinner at La Scène restaurant with a memorable pick-up or drop-off in a Bentley Flying Spur to discover the treasures of Paris by night. Learn More
Bentley Experience
Experience the unforgettable:

FIRST EXPERIENCE

€380 for two people
A 6 Act's dinner (beverages not included)
Way back inside a Bentley (in the heart of Paris)

---

SECOND EXPERIENCE

€455 for two people
Pick-up inside a Bentley (in the heart of Paris)
A 6 Act's dinner (beverages not included)
Way back inside a Bentley (in the heart of Paris)

---

Reservations*
Marie-Liesse Thery, Chef Concierge
+33 1 53 23 78 82
princedegalles.concierge@luxurycollection.com

Discover
*Bookings upon availability
Gallery
Albums
Explore La Scène restaurant with our videos
Lunch Monday to Friday, from 12.30pm to 2.00pm
Dinner Monday to Saturday, from 7.30pm to 10.00pm
Sunday Brunch, at La Scène restaurant, Les Heures bar or Le Patio from 12pm to 3pm